Sustained in LIVE!
A knight in tarnished armor is still a knight.


When you're a defense attorney in Washington, DC, you see firsthand how hard life can be, and that sometimes the only way to survive is to be harder. I, Jake Becker, have a reputation for being cold, callous, and intimidating—and that suits me just fine. In fact, it's necessary when I'm breaking down a witness on the stand.

Complications don't work for me—I'm a "need-to-know" type of man. If you're my client, tell me the basic facts. If you're my date, stick to what will turn you on. I'm not a therapist or Prince Charming—and I don't pretend to be.

Then Chelsea McQuaid and her six orphaned nieces and nephews came along and complicated the ever-loving hell out of my life. Now I'm going to Mommy & Me classes, One Direction concerts, the emergency room, and arguing cases in the principal's office.

Chelsea's too sweet, too innocent, and too gorgeous for her own good. She tries to be tough, but she's not. She needs someone to help her, defend her…and the kids.

And that — that, I know how to do.
This book is sexy, sweet, & hilarious all rolled into one! I have to admit, I'm always a sucker for male POV, and that's one of the things that drew me to Emma Chase. Once again, we step into the mind of the "hero" in Sustained and as always, I fell completely in love.
Despite Jake's womanizing ways, I connected with his character from the first moment and I liked him. I didn't have to get into the book to build a relationship with him, I could see the softie beneath the horny man. In the beginning, I was too busy laughing at him to notice much else. He has a really sharp, dry wit, and then he goes into lawyer mode and my panties melted right off.
However, he isn't what you expect right off the bat, but that's because he doesn't know himself any more than we do. His softer side makes small appearances with his friends, but when he first meets Chelsea and her brood, he does the exact opposite of what you would expect from the way he describes himself. It's sexy as hell.
Chelsea is super woman. No, really, I am 100% sure she is hiding a cape in her closet. The woman lost her brother and without being given time to process and mourn, she was immediately thrust into becoming the "mom" of six grieving children. She has an enormous capacity for love and it's clear that she sees what the reader sees in Jake. The part of him he doesn't acknowledge.
Between Jake, Chelsea, the kids, and Brent, Sophia, & Stanton, this book is a riot. It had its heartwarming moments, times when I was laughing out loud, and pages that singed my fingers. Seriously, Emma Chase knows how to make you reach for the ice water. HOT!
I thoroughly enjoyed this book and I will be popping back to the beginning for Stanton and Sophia's story! I hope Brent is next! I highly recommend this book, I devoured it and I can't wait for more! 5 Stars!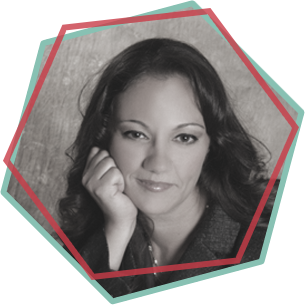 By day, Emma Chase is a devoted wife and mother who resides in a small town in New Jersey. By night she is a keyboard crusader, toiling away the hours to bring her colorful characters and their endless antics to life. She has a long standing love/hate relationship with caffeine.
Emma is an avid reader. Before her children were born she was known to consume whole books in a single day. Writing has also always been a passion and with the 2013 release of her debut romantic comedy, Tangled, the ability to now call herself an author is nothing less than a dream come true.
a Rafflecopter giveaway